Back when I was training for 1/2 marathons and 10 milers, I would do my long runs on Sunday mornings. On Saturday night to "fuel up", I would indulge in a Chipotle burrito. I love, love, love Chipotle but would only allow myself to eat it when I would burn it off the next day.
A recent development in my neighborhood has made getting back into that kind of running form an imminent emergency.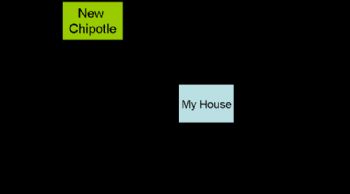 Hmmm, I don't know why that turned out with a black background.